We received this note from a fellow Ham, check it out.

I have been a 63 years a Ham, members of several clubs, been to many meetings & activities; so what stands out the best ?
When this old 'buzzard'  learns something new !!
This April's LARC meeting "Make it yourself"  tops the list. Craig & Dale's presentation was packed full of the:  'What to build', 'How to build' and all that's left is : 'When to build'.
Then the answer folks is a resounding 'NOW' !!
Craig & Dale's rejuvenation of Ham Radio's most important purpose i.e. "make something yourself" was remarkable.
We 'Can Hams'  builders group puts us back in charge of what equipment is functioning in our own station (fixed or mobile) and that WE can make it  ourselves.
 Well Done LARC , Jim Sipprell  W4OBY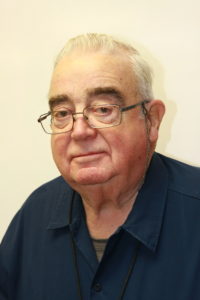 CQ CQ CQ Strawberry Festival de W2IQ
Coming to the Lakeway Area on May 20th, 2017
Come have a fun day and operate on Amateur Radio, and eat strawberries as well.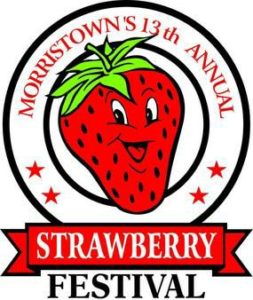 The festival is a celebration to promote the community and feature the strawberry harvest. We cordially invite you to join us for the 13th Annual WCRK/WMTN Morristown Strawberry Festival, to be held May 20, 2017. This is a FREE,  family-oriented event during which non-profit groups and churches raise funds.  There are vendors selling arts, crafts plus businesses from Morristown and the surrounding area.  If you are interested in vendor space, you can contact Stephanie Hardy at stephanie@wcrk.com, or call 423-586-9101 option 0.  We look forward to seeing you at this year's festival, where we promise you will have a BERRY good time!
CALENDAR OF EVENTS
Saturday May 6:  Strawberry Festival Talk is Cheap, Too
Friday May 12:     Strawberry Swing: A Dance Party at Rose Center's Prater Hall, 7 pm
Saturday May 13: ​  Inaugural Friends of Hospice Strawberry Stampede, Downtown Morristown, 9 am
Saturday May 13: ​ 2nd  Annual Strawberry Festival Canine Carnival, 11 am, Morristown Dog Park
​Saturday May 13:  Strawberry Jam at the Park, 5 – 9 pm, Dr. Martin Luther King, Jr Park
Saturday May 20: FESTIVAL DAY! 510 West Economy Rd  FREE ADMISSION
​Sunday May 21:  1st Annual Strawberry Ride, Motorcycle or car, 1 pm at Colboch Harley Davidson
More info:  http://www.morristownstrawberryfestival.com/


Keep checking back on LakeWayARC.org, WeCanHams.com, or on Facebook, for the Countdown to Building to Begin.
Amateur Radio is a great hobby that helps to bring people together, learn about technology, make new friends, and have fun with radio.
LARC is dedicated to supporting Amateur Radio in the Lakeway Area. On our website, you'll find information on how to get started, what the hobby has to offer, news and help with amateur radio training.

It's our mission to help people in our surrounding area discover what amateur radio has to offer, and to support the various local clubs and groups. Our desire is to see amateur radio grow,  We Promote and  Explaining Amateur Radio, raising awareness, and encouraging people to get involved,  We support our area and hobby by offering help and advice to new radio amateurs. We share by supporting the various amateur radio activities, clubs and training in the Lakeway area.