There is something behind that STOP sign, and at 1pm today it will be removed. Get Ready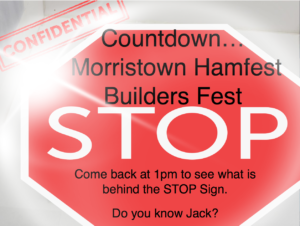 Lakeway Amateur Radio Club Builders Group
The purpose of this group is to foster and accommodate the art of DIY in Ham Radio. The group is available to new and experienced hams in the Lakeway Area in East Tennessee. Projects vary from simple antenna construction to projects using
microprocessors such as the PIC and Arduino.