Read Time:
1 Minute, 45 Second
Recently, Lakeway Amateur Radio Club – Builder's Group, was searching for an additional meeting space for its group building sessions. After looking at the new library in Jefferson City it was discovered that there were no Amateur Radio books on the shelf.
So, a careful preflight inspection was done: Large Conference Room seats 100 at capacity.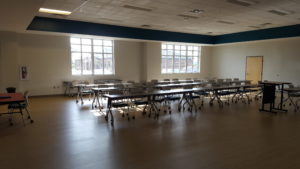 Full multi-media facility with wifi, computers, projector, drop down large media screen, sound system.  They even let us solder our radio kits (when we are very careful).
We even found a large back porch with really comfortable reading chairs, under the large ceiling fans, and as you can see: the back porch is shaded in the afternoon.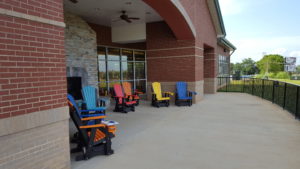 So, shaded in the afternoon in summer, and a large fireplace for the winter? So, for reading or operating radios or soldering on the back porch during a Builders Group Session, this venue is hard to beat.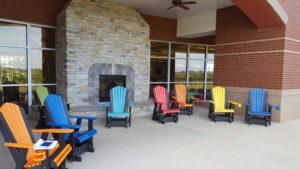 Lakeway Amateur Radio Club – giving back to the library.
So, Lakeway Amateur Radio Club – Builders Group – WeCanHams at work, assembling a HF (High Frequency) 40 Meter Band – 7 MHz kit Radio at one of our 3rd Saturday of each month Building Sessions.  Whether you call it a Builders Group, Homebrewing, Makers, Tinkering, Hacking, or just having fun, the Jefferson City Library is where its at!
And don't forget the back porch, whether you curl up with your favorite book (maybe that ARRL Handbook) or join the Builders Group (WeCanHams.com) for some afternoon relaxation.
Many Thanks to Jefferson City Library and its very helpful and friendly staff.
SaveSave
SaveSave